NSS Projects works with its clients to go beyond incremental management where small or minor changes are made to improve operations. Our strategic management division works with clients to perform appreciable shifts in their business – disrupt the status quo.
Methodology
There are three basic components to our methodology: Analysis, Formulation, Implementation.
Methodology
Analysis – In this phase, due diligence is performed to fully examine the challenge. A situation analysis is conducted. Financial analysis is conducted and processes are evaluated.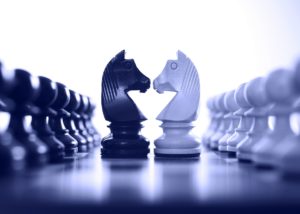 Formulation – Insights are developed throughout the analysis phase, which are then used to engineer a strategy. Various thesis are developed and rigorously tested. Predictive models are built to examine outcomes. Eventually well formulated strategic plan is hatched.
dedicated
support forum
Implementation – This is the fun part. To properly bear the fruit of the foregoing labor, a consensus around execution is built. A plan of execution is prepared in collaborative settings. Roles and responsibilities are defined and implementation begins.
Tabs
Various analytical methods are used to ascertain the root cause of problems and develop insights around possible opportunities. Financial data is extracted from income statements, balance sheets and cash flow statements. Vertical and horizontal analysis is conducted and various operational ratios are applied in order to formulate the strategy.
Data leads to insights. Insights lead to ideas. Ideas lead to action.
Shawn Smith– NSS Projects, LLC.
O
ften embedded in malaise of a company is malignant sections of a process. Processes are fluid and should be designed to adapt. NSS Projects is a proponent of Agile Methodologies which is inherently designed to change [ quickly] according to feedback. That feedback can be sourced from a customer market or from internal users of a process. We use agile tenets such as transparency boards, retrospectives, and sprints to carry forward measurable and valuable change in the operations.
The Science of Projections
While no one knows the future, we provide methods of projection based on historical factors, industry standards and trends to engineer models that will help to predict and project. Our processes will allow you to adjust models based on sets of assumptions and probabilities. We apply non-linear thinking to fully evaluate outcomes.